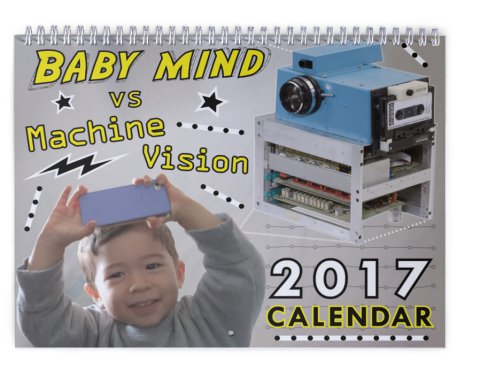 AI vs Baby Logic
The surprising agreement
Andy's Calendar for 2017 owes a great deal to Arwin Ray Deck, whose photography is too accidental to be called 'naive.' He has shown great interest in phones and has frequently found ways to cause the camera to record whatever was nearby. Taking his photos as fodder for image searches in popular search engines, I produced a series of "visually similar" images. Finally, I asked Arwin if he agreed that the photos suggested by "deep convolutional" networking AI were indeed similar. Invariably he said "yes." So, in spite of the imagined "baby vs. machine" opposition, I found that there was complete agreement between my son's mind and the algorithms employed by Google and Microsoft. Perhaps this foreshadows the development of popular common sense?

This edition also features many portraits of Arwin taken by his parents. For this reason, it is not being sold. You may view it here.

Since 1979, Andy Deck has produced calendars annually. Check back next year if you are looking for a unique printed calendar.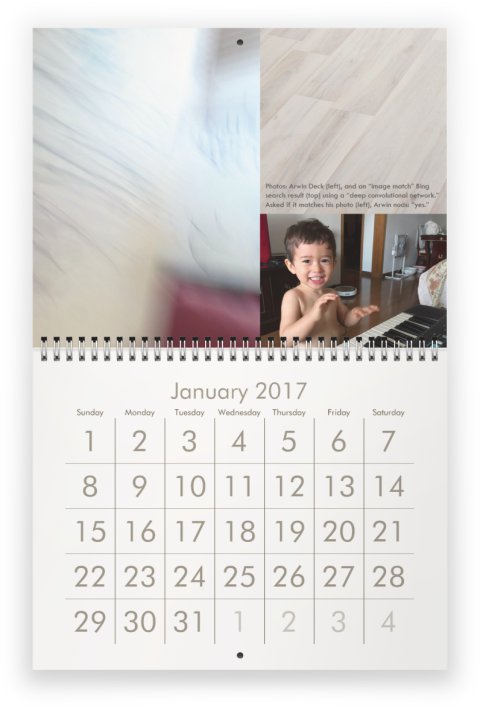 — Andy Deck