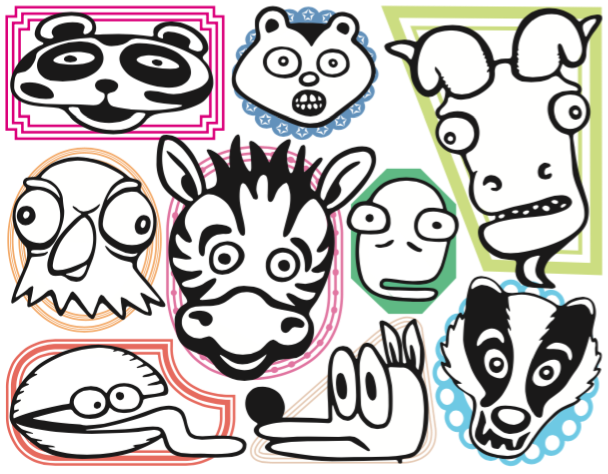 Finally
The Wait is Over
Just when it looked like there would be no Andy's Calendar for 2016.... Well, here it is. Hopefully frequent users of this fine product were not unduly confused or disoriented by the missing days, uncharted until now, retroactively.

The 2016 calendar was inspired by Cecil, a lion shot for sport by an idiot dentist from Minnesota. Given the dwindling number of lions living in the wild, one wonders how serious the extinction crisis must become before humans abandon anachronistic rituals that threaten to extinguish some of the most iconic species ever to walk the Earth.

As usual, this edition is inexpensive and unconventional. The 2016 calendar is filled with cute animal faces, a tribute to the myriad species that have been hunted and subjected to idiotic trophy rituals. Get it today premade, or you can even download it and print it yourself for free.
Since 1979, Andy Deck has produced calendars annually. These limited edition publications come signed by the artist, in color, saddle stitched (stapled) using premium 11x17" partially recycled paper.



• Order now for immediate delivery.

Woodland animals approve of this calendar.

• Print the free PDF version (8.7Mb).
— Andy Deck